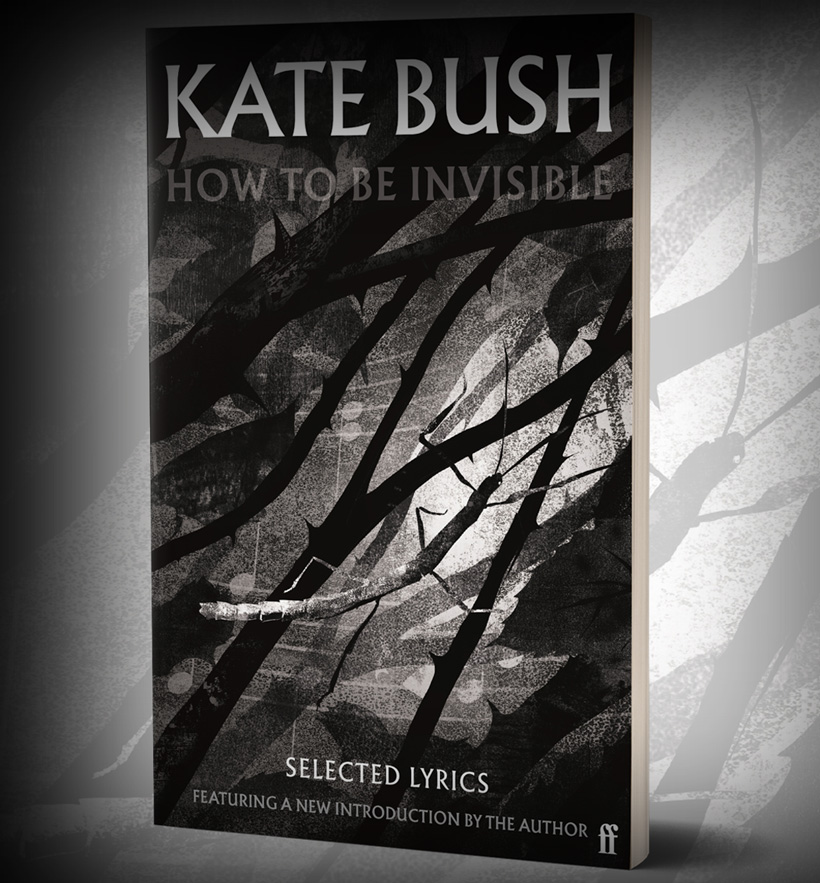 How To Be Invisible: Selected Lyrics – Paperback
Faber are publishing the paperback edition of 'How To Be Invisible: Selected Lyrics', by Kate Bush. Officially released 6th April in the UK and 9th May in the USA.
The new paperback edition features a brand new introduction from Kate and a new cover design by Jim Kay.
The book will be available to pre-order from today (18th January). A very limited number of signed copies will be released and can be pre-ordered from selected bookshops and record shops, from 9am on Friday 20th January (UK only).
Kate has also written a message in invisible ink in a very small number of the signed copies, which will be distributed at random: the notes will be revealed to the lucky recipients when they place the signature page under an ultraviolet light.
'The greatest singer-songwriter of the past forty years, whose work is complex, ethereal and filled with so many secrets that one can listen to the albums for decades and still discover new delights every time [. . .] There's not a spare word anywhere in Bush's work. Everything means something.' Irish Times