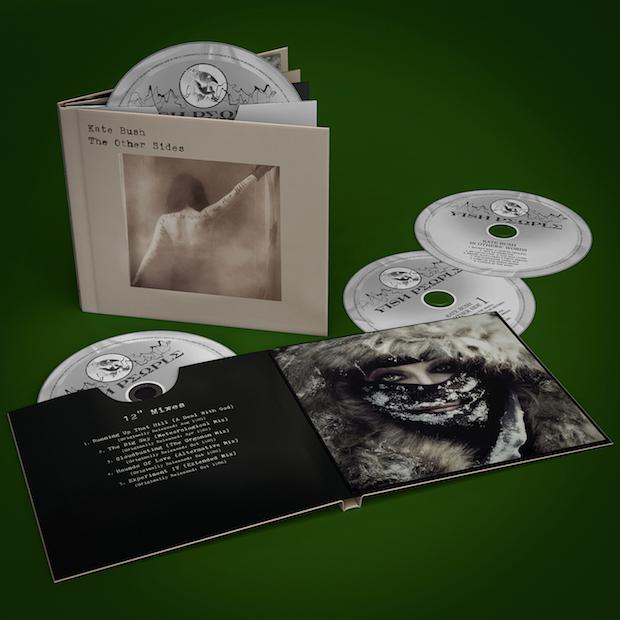 Experiment IV from The Other Sides
Watch the video here
Kate recalls:
This was written as an extra track for the compilation album The Whole Story and was released as the single. I was excited at the opportunity of directing the video and not having to appear in it other than in a minor role, especially as this song told a story that could be challenging to tell visually. I chose to film it in a very handsome old military hospital that was derelict at the time. It was a huge, labyrinthine hospital with incredibly long corridors, which was one reason for choosing it. Florence Nightingale had been involved in the design of the hospital. Not something she is well known for but she actually had a huge impact on hospital design that was pioneering and changed the way hospitals were designed from then on.
The video was an intense project and not a comfortable shoot, as you can imagine – a giant of a building, damp and full of shadows with no lighting or heating but it was like a dream to work with such a talented crew and cast with Dawn French, Hugh Laurie, Peter Vaughn and Richard Vernon in the starring roles. It was a strange and eerie feeling bringing parts of the hospital to life again. Not long after our work there it was converted into luxury apartments. I can imagine that some of those glamorous rooms have uninvited soldiers and nurses dropping by for a cup of tea and a Hobnob.
We had to create a recording studio for the video, so tape machines and outboard gear were recruited from my recording studio and the mixing console was very kindly lent to us by Abbey Rd Studios. It was the desk the Beatles had used – me too, when we'd made the album Never For Ever in Studio Two. It was such a characterful desk that would've looked right at home in any vintage aircraft.
Although it was a tough shoot it was a lot of fun and everyone worked so hard for such long hours. I was really pleased with the result.
THE OTHER SIDES
RELEASED 8th MARCH in UK & Europe, and 22nd MARCH RoW
UK and Europe Pre-Order here. RoW Pre-order here.
4 CD DISCS FEATURING:
12″ MIXES
B-SIDES
RARE TRACKS
COVER VERSION