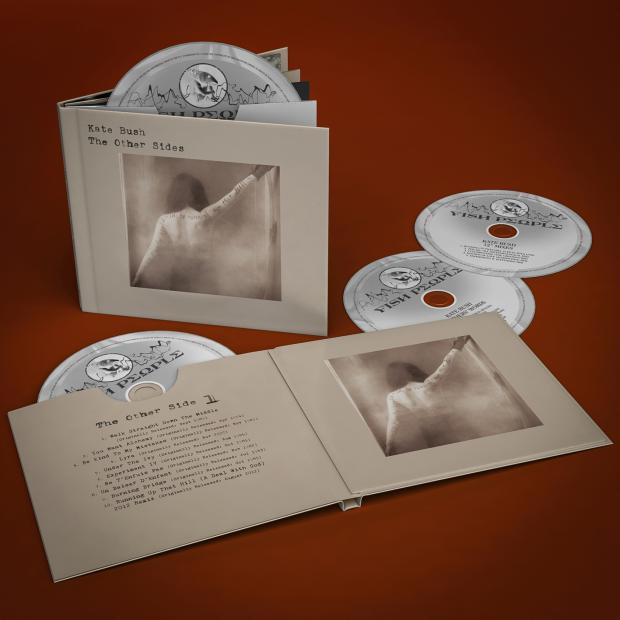 Under The Ivy from The Other Sides
Watch the video here
Kate recalls:
I needed a track to put on the B-Side of the single Running Up That Hill so I wrote this song really quickly. As it was just a simple piano/vocal, it was easy to record.
I performed a version of the song that was filmed at Abbey Rd Studios for a TV show which was popular at the time, called The Tube. It was hosted by Jools Holland and Paula Yates. I find Paula's introduction to the song very touching.
It was filmed in Studio One at Abbey Rd. An enormous room used for recording large orchestras, choirs, film scores, etc. It has a vertiginously high ceiling and sometimes when I was working in Studio Two,  a technician, who was a good friend, would take me up above the ceiling of Studio One. We had to climb through a hatch onto the catwalk where we would then crawl across and watch the orchestras working away, completely unaware of the couple of devils hovering in the clouds, way above their heads!  I used to love doing this – the acoustics were heavenly at that scary height.  We used to toy with the idea of bungee jumping from the hatch.
This is the first time this video has officially been released since its original TV broadcast.
THE OTHER SIDES
RELEASED 8th MARCH in UK & Europe, and 22nd MARCH RoW
UK and Europe Pre-Order here. RoW Pre-order here.
4 CD DISCS FEATURING:
12″ MIXES
B-SIDES
RARE TRACKS
COVER VERSIONS